The popularity and development of the Internet has brought more and more convenience. In recent years, we often hear the new term "Data Integration"and "Age of Big Data", and then give birth to the new concept of "One-stop Service".Government departments have already opened a one-stop service platform to benefit the people. For traditional manufacturing enterprises, this new modern marketing concept is essentially the integration of systematic sales and services.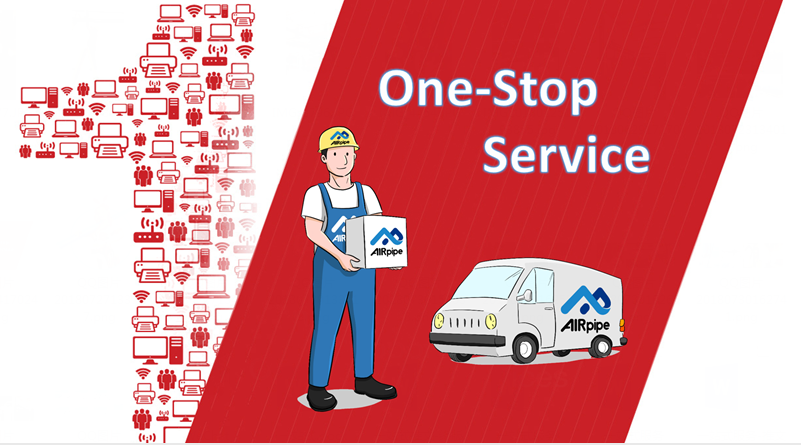 AIRpipe is providing experience of ''One-stop Service" to the worldwide customers,
from the first design of the pipe system to after service, one stop solution.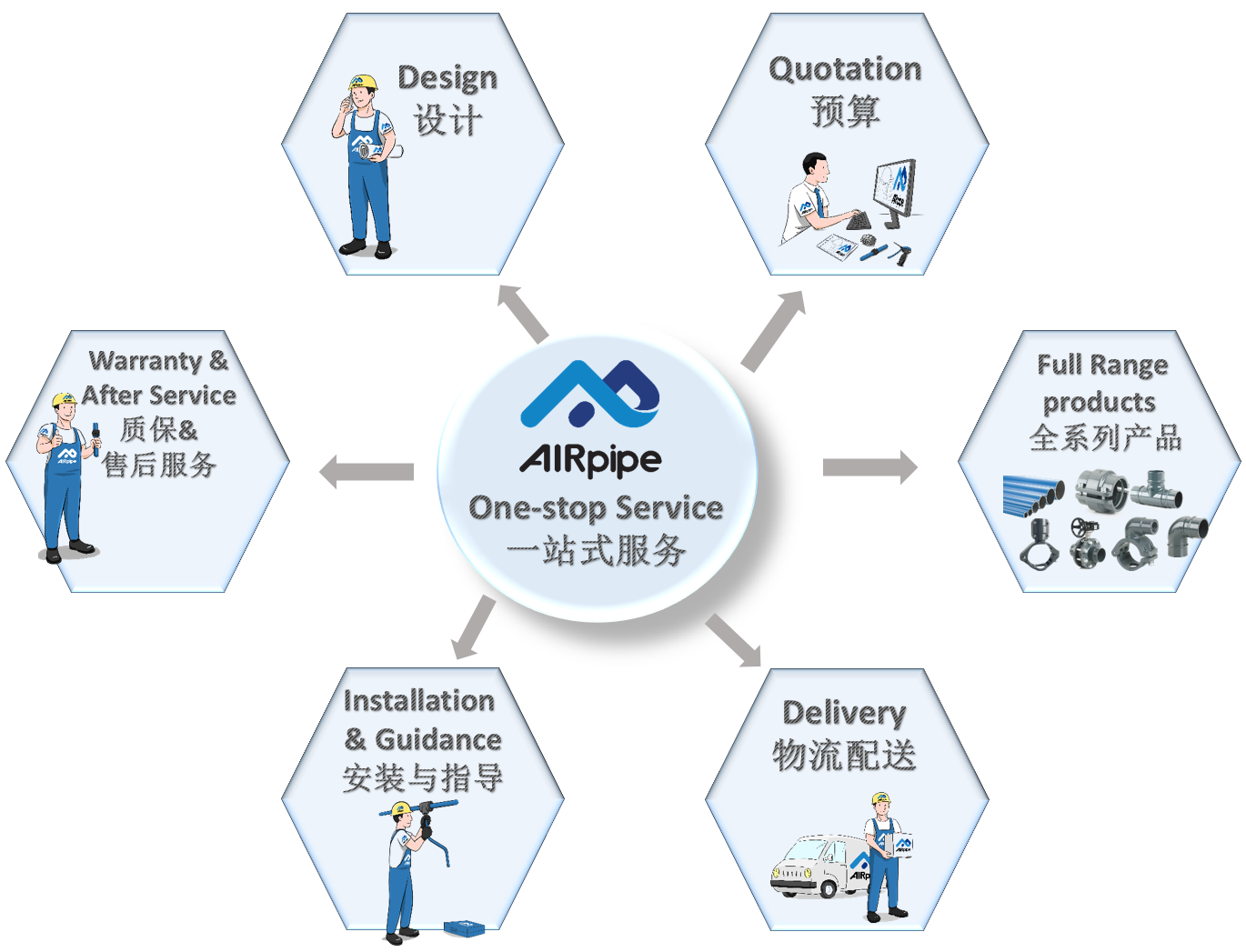 01. Compressed air pipeline design and quote service.
AIRpipe's engineering dept. with skilled and years experiences engineers, according to the customer's request, provide professional & high-performance pipeline design and accuracy quote service, help customers save their time and promote projects process.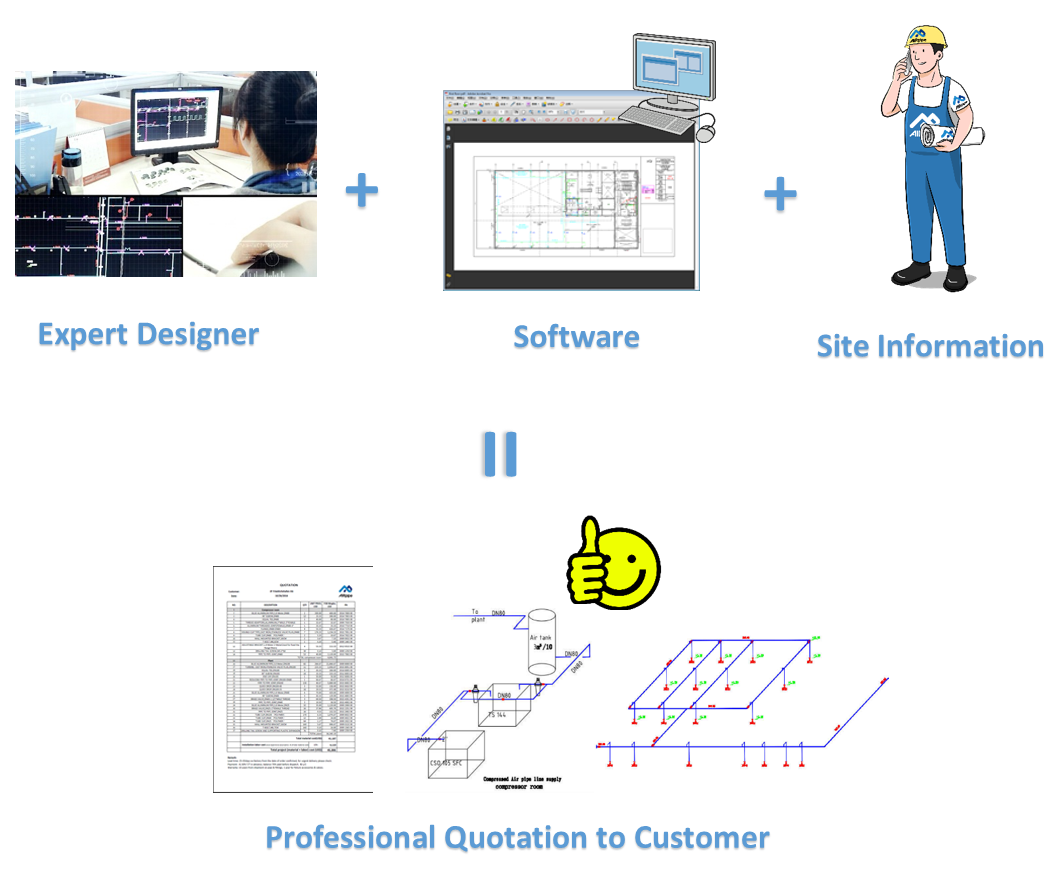 02. Full range of products.
100% ownership plants, independent design, development and production. The sales network covers most of the world. We provide full range of pipes, fittings, accessories and installation tools from DN20 – DN200, all products are complying with domestic and international standards (eg more than 70 patent certificates, special equipment manufacturing license, DS certification, TUV pressure certification, ISO8573-1 pipeline cleanliness class 1 certification, etc.) This helps to meet the needs from different countries and regions of different industries.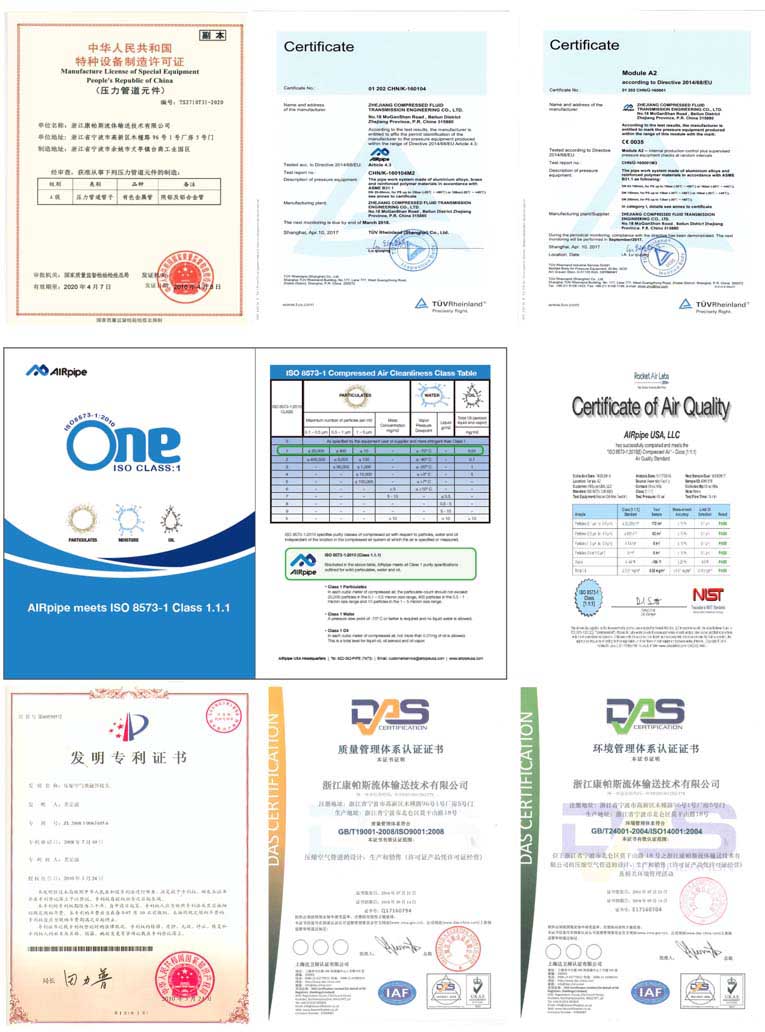 03. Integrated warehousing, logistics and distribution, "door to door" service.
Large inventory capacity make easy for daily delivery in domestic market and also guarantee 15 days lead time for overseas' demand. Long relationship with logistic companies and branch's warehouse closing to ports make quick delivery in whatever CIF, FOB, even DDU, DDP service to customers. And as an extension of one-stop service, AIRpipe overseas branches can be closer to and serve local customers.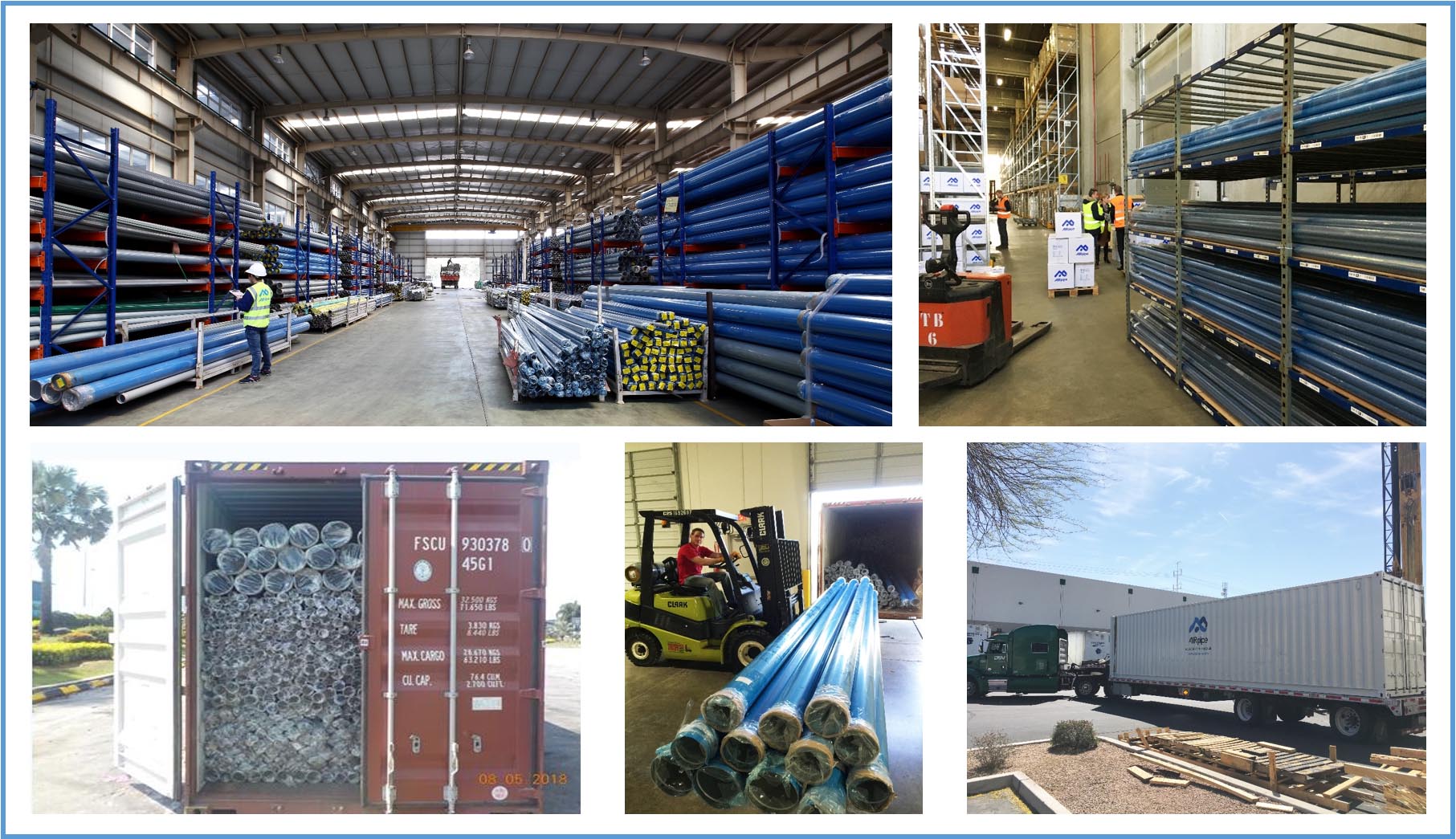 04. Installation guidance and on-site Installation service.
The professional installation teams at headquarters and branches abroad are at your service, both agents and end-user projects can be provided installation guidance, training and on-site installation services. Now AIRpipe has more than 12000 projects cases all over the world.



Partial installation cases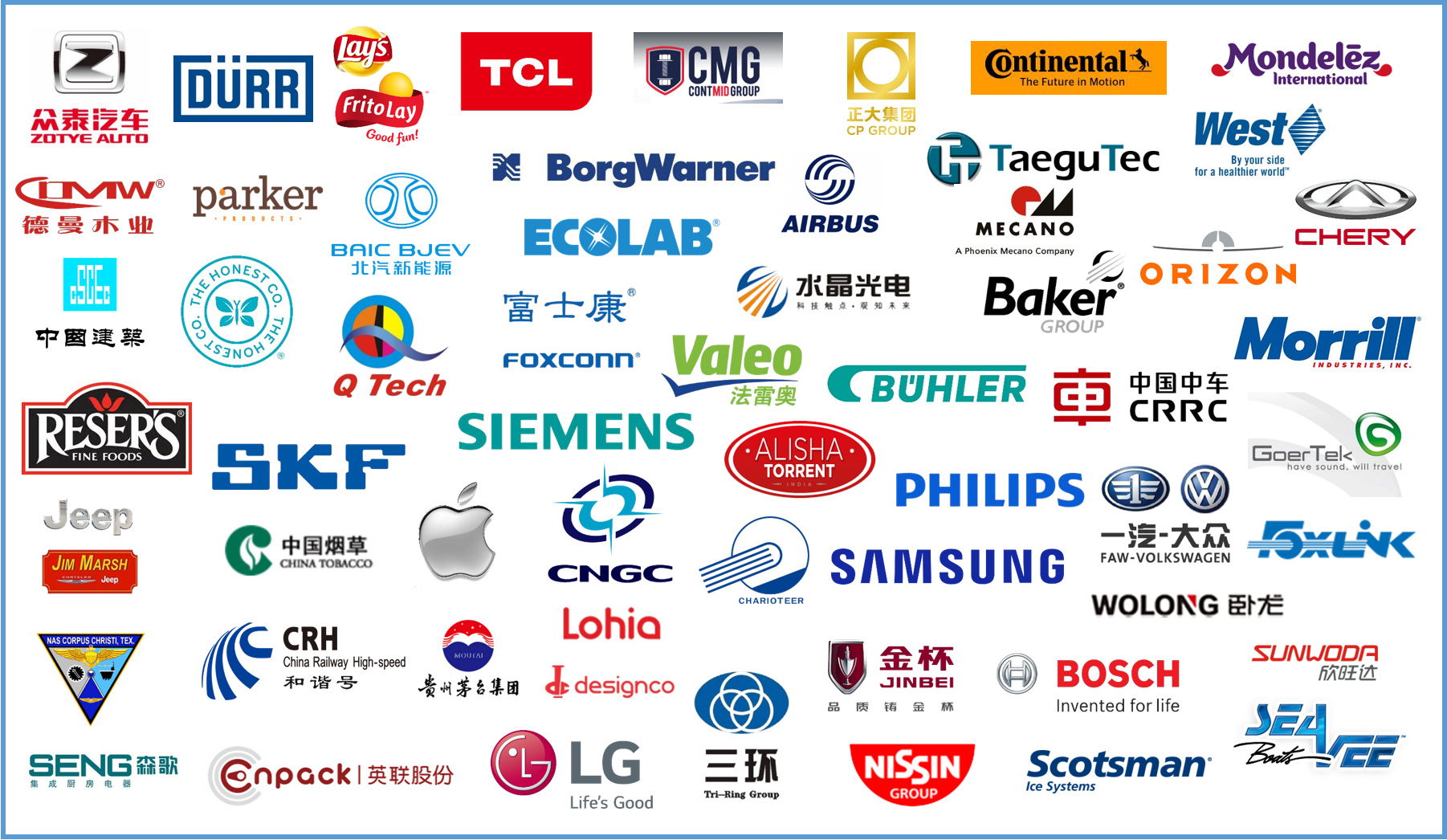 05. Committed after-sales service.
In correspondence with the high performance of AIRpipe products, we give our customer 10 years' quality guarantee. We will carry out regular customer visits, site maintenance, etc., to ensure our global customers a better quality experience.

AIRpipe, Engineered for superior performance,
and one-stop service around you!